In the cataclysmic events of the end of the world, even the average civilian would want to keep him or herself thoroughly protected from the intense danger. It's not just about arming yourself with a weapon, but it's also important to have efficient body armor for defense. There are plenty of things to consider when trying to find the appropriate body armor for you.
The Highest Level of Protection
Being that there are different classes of bullet proof vests, and the lower classes of vests don't protect against the stronger threats that could be out there, it's important to get the highest class that's available to you. Not all bullet proof vest manufacturers will indicate what class their vests are, so it's important to make sure that it is clearly indicated before you purchase.
In a doomsday war, there is definitely going to be extreme threats that are all around. It's paramount to keep the head protected in these conditions. A ballistic helmet would be most suitable for this. These helmets are capable of repelling some powerful gunfire, and they come in several different sizes and styles to fit the taste of any wearer.
In the U.S., the best body armor complies with the standards of the National Institute of Justice (NIJ). If it does not, then it's not a good choice to purchase.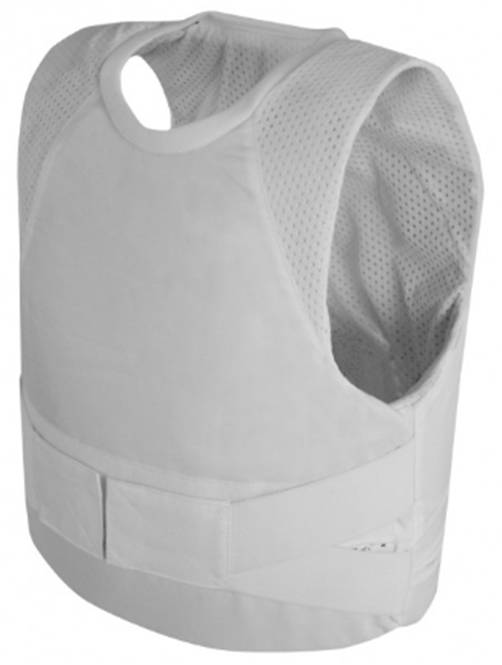 Armor for Civilians
Unless you are someone with special connections of some sort, you won't be able to get the same body armor that law enforcement and military personnel have. The armor that a regular person can buy is limited, but there is still a nice selection to choose from. My friends at SafeGuard Clothing offer a range of civilian body armors online so don't panic, we can protect ourselves as well. It's illegal to have some types of body armor in some jurisdictions, but it wouldn't matter much with the end of the world approaching. If you are concerned with compliance of the law, check with your local jurisdictions.
Protection for the Kids and Pets
It doesn't have to stop with the protection of the adults in the apocalypse, there is also body armor available for the beloved kids and pets as well. This armor is made of the same material and is just as capable as the armor that's made for adults.
For the kids, body armor can come in an assortment of styles and sizes. There are even stylish backpacks for kids that are bullet resistant. As for the pets, body armor is designed for the larger breeds of dog. Law enforcement canines are commonly outfitted with bullet resistant armor, and the same is available for your pets.
The Safest Precautions
To survive the Ultimate Doomsday War, the best thing to do would be to find sufficient shelter. It's important to know that body armor does not make someone invincible, although it does provide solid protection for the wearer. The best thing to do would be to stay sheltered and avoid the outside danger.